Take A Closer Look At Our Medical Transport Fleet
The most luxurious choice in the industry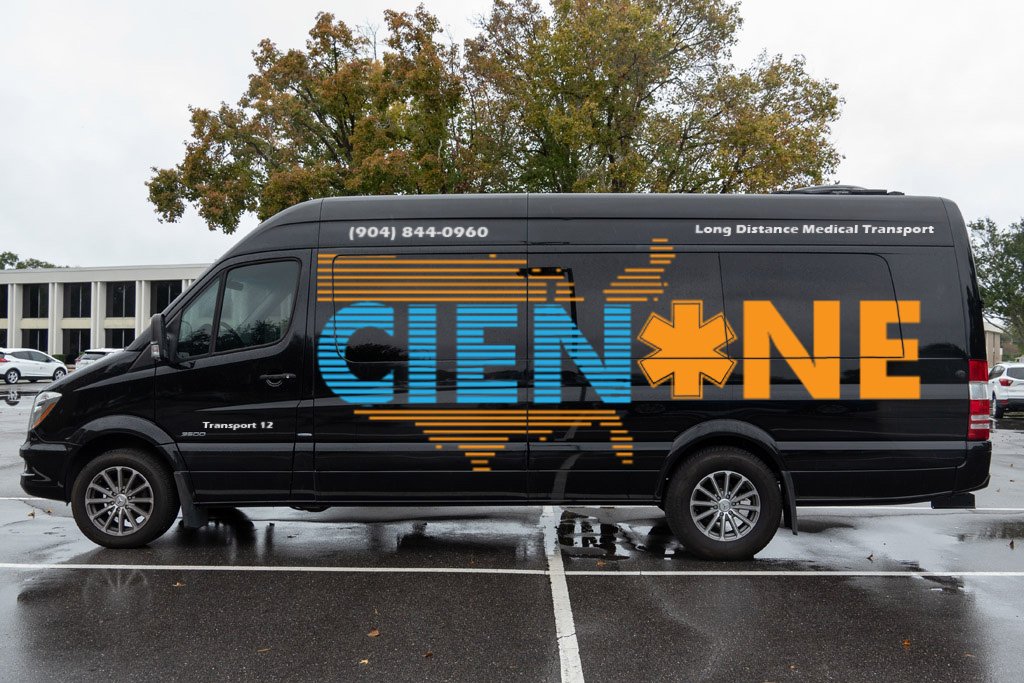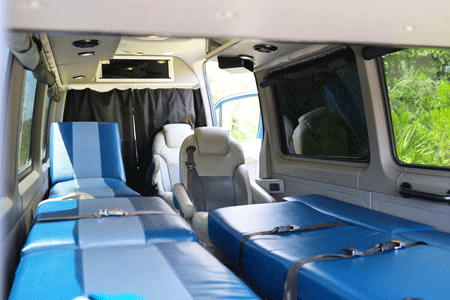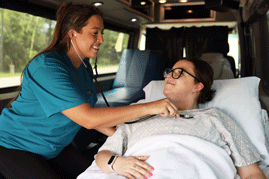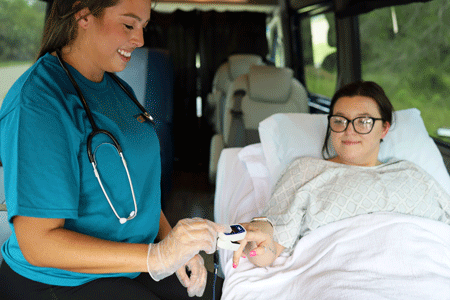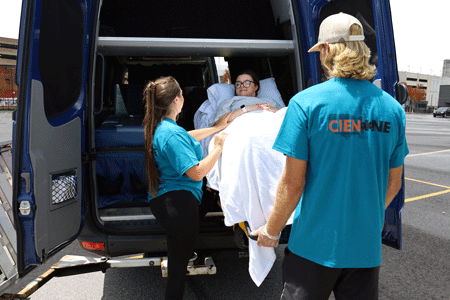 Spacious Vans for Ultimate Comfort
Our spacious vans are meticulously designed to provide you with the utmost comfort during your journeys. With ample room to stretch out and relax, you can travel with ease. Experience the luxury of space as you embark on your travels, knowing that comfort and roominess are always at your service.
Our Luxury Vehicle Fleet is your ultimate choice for long-distance medical transport and state-to-state journeys in absolute luxury.
"Two drivers and a nurse shared their great competence and kindness making a long travel absolutely delightful. My wife and our dog were both treated like family—-every detail allowing great care was provided and we feel appreciation of the highest order. Excellent service!!!!"
"I can't express enough how grateful I am for the exceptional service provided by your team. From the moment I contacted your company, I felt a sense of relief and reassurance. The long-distance medical transport you provided for my elderly mother was not just a ride; it was a lifeline. The medical professionals on board were not only highly skilled but also compassionate and attentive. They made my mother feel comfortable and safe throughout the journey."
"The vehicle was immaculate and well-equipped, showcasing your commitment to safety and comfort. Your team's punctuality was impressive, as they ensured my mother arrived at her destination on time for her important medical appointments."
Stress-Free, Safe, and comfortable long-distance medical transportation
With nationwide coverage, state-of-the-art vehicles, and a commitment to your well-being, we're ready to provide the care and support you need. Contact us today to discuss your unique transportation requirements and discover how we can make your medical travel worry-free.
© 2023 All Rights Reserved.