Long Distance Non-Emergency Medical Transport
Long Distance Non-Emergency Medical Transportation Services
CienOne provides the finest ground non-emergency medical transport (NEMT) services nationwide. Our company consists of a dedicated, well-trained team of professionals in key departments, including patient care services, drivers, and management personnel. As a result, our team members collaborate seamlessly to provide clients with top-tier bedside-to-bedside care.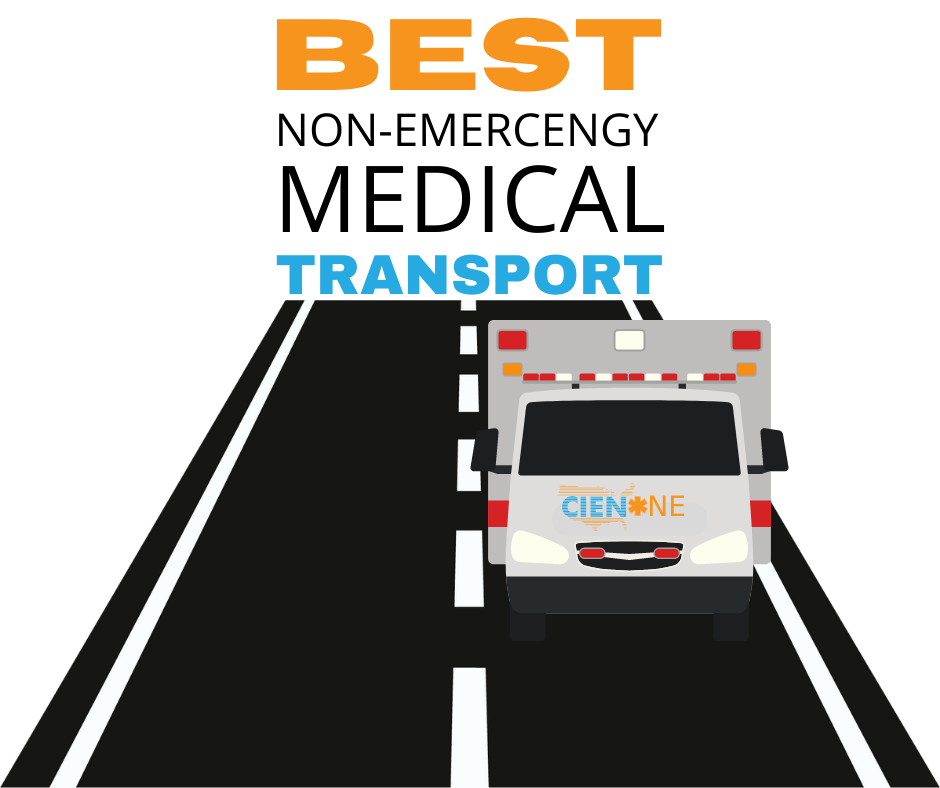 What is Long Distance Non Emergency Transportation Services?
The best long-distance non-emergency medical transport has been bridging the gap between medical care and patient convenience. You can view it as a viable solution for individuals with non-acute medical needs. Many people find NEMT services useful because their personal vehicle isn't equipped to transport their loved ones.
People diagnosed with severe health conditions often need to make clinic visits for timely check-ups, treatments, diagnoses, etc., so they can improve their condition. However, their health may not permit them to travel in regular transportation means for their safety and comfort. 
It is where long-distance or interstate non-emergency ambulance transportation services come into the picture. CienOne is a top-tier name providing long-distance non-emergency ambulance service covering both state lines and coast-to-coast travel requirements.
Accessing affordable medical services is a vital part of preventive healthcare. Therefore, utilizing less-expensive transportation can be a financially viable way to ensure patients get treatment for conditions before they lead to emergency medical situations. In fact, public health research has shown that lack of transportation can lead to missed or delayed healthcare appointments, poorer health outcomes, and increased health expenditures. This demonstrates the value of non-emergency medical transportation services. 

When Should You Book Long-Distance Non-Emergency Ambulance Transport?
If you're wondering who can book our coast-to-coast non-emergency ambulance service or long-distance service, check below to see if you or your loved ones fall into one of the following categories.
Seniors looking for easy and comfortable access to distant medical facilities for specialized treatments or routine check-ups mostly require this service. We give specialized care needed during travel for medical appointments, hospital transfers, treatments, and other non-emergency situations.
While we take transportation services for critical situations, our team also offers long-distance non-emergency medical transport. Long-distance non-emergency ambulance transport is ideal for patients with limited mobility. Those requiring wheelchair-accessible vehicles during long-distance travel should use this service.
Individuals diagnosed with chronic medical conditions have to make regular visits to different healthcare providers.  For example, people with chronic obesity need special vehicles equipped with oversized stretchers, health equipment, qualified teams, etc., to ensure they reach their destination safely. Our service makes the commute a lot easier.
People with special medical requirements such as the ones with bariatric needs or on life-sustaining treatments cannot rely on regular transport to commute for treatment or other reasons. It is where long-distance non-emergency transport service comes to their rescue. Other individuals with different requirements also need these services.
How To Prepare
When you or a loved one requires medical transport, we are here to make the process as simple as possible. Here are some tips and valuable information to help you prepare: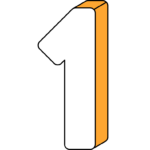 Book Early
For the best service, we recommend you call at least 24 hours prior to your desired pick up date and time. However, we can typically accommodate short-notice requests, as well. Booking early will guarantee your transport date and time.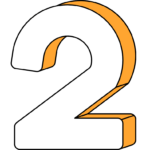 Ask Questions
Scheduling medical transportation can seem overwhelming. Our caring and experienced transportation coordinators are here to answer your questions, so don't hold back! We'll guide you through the booking process and make sure we gather all the vital medical information to make the journey safe and comfortable. Not sure what solution is right for you? Don't worry, our coordinators will make sure you get set up with the correct service for your unique needs.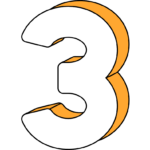 Be Prepared with the Following Required Information:
The patient's name, date of birth, gender, and age
The home address of the patient
The pick-up location of the patient
Requested time and date required for pick-up
The drop-off location or receiving facility of the patient
The name of the medical provider or physician authorizing the non-emergency ambulance transport
Medical condition: feeding tubes, special diets, etc.
Does the patient require special equipment, i.e., oxygen*?
Physical condition: weight, height, and ability to move or sit
Will an accompanying passenger be joining the patient?
Service Options
CienOne is a top-tier, nationwide medical transport service provider. We offer an extensive lineup of interstate patient transportation services for various non-emergency situations. Our long-distance medical transport fleets are specially configured to provide the best comfort to bed-restricted patients who cannot walk or sit up safely for long periods.
Our transport coordinating team is available 24 hours a day, 7 days a week. We are ready to address any questions or concerns about your medical transport needs. Our trusted medical staff is prepared to get you or your loved ones safely to your destination.
Solving Travel Logistics to Improve Patient Care
CienOne provides non-emergency transportation to ensure our clients get to their medical appointments to improve health outcomes and ensure long-term social well-being. And we understand that navigating services can be challenging for many patients and their families. 
That's why our transportation coordinators are trained to provide the highest level of customer service. We help solve travel logistics to improve patient care. By offering our non-emergency transportation services to the elderly, individuals with disabilities, and other disadvantaged populations, we remove barriers to care, prevent missed medical appointments, reduce the impact of chronic disease, and lower the costs of inpatient medical treatment.
Travel with the Best: CienOne NEMT
Our medical personnel are trained to understand and cater to patients' specific needs and service requirements. When a patient books non-emergency medical transportation, they need simply to book a trip and rest assured that we will arrive on time to pick them up. 
Our well-equipped patient transport ambulances are stocked with essential amenities such as oxygen, stretchers, walkers, and other medical necessities to improve our patient's user experiences, and our staff is trained to provide non-emergency medical help.
CienOne is a top-tier, nationwide medical transport service provider. We offer an extensive lineup of interstate patient transportation services for various non-emergency situations. Our long-distance medical transport fleets are specially configured to provide the best comfort to bed-restricted patients who cannot walk or sit up for long periods.
Our nurses and patient care managers are licensed and trained to provide patients with the best care and comfort while on their trip. We also provide our patients with the accompaniment of trained medical personnel to attend to their medical needs in transit, ensuring that they arrive stable. Presently, our most common service is elderly transport.
The leader in long-distance bariatric transportation, CienOne provides outstanding patient care for our bariatric patients. Our rear doors open up 270 degrees to allow for a smooth and comfortable loading and unloading. We encourage family to accompany our bariatric patients as passengers, with plenty of room inside,
Book the Best Interstate Non Emergency Medical Transportation!
People mostly book long-distance non-emergency transport services because of the comfort, safety, and peace of mind it provides to everyone involved. If you want a long-distance non-emergency transport service for any of your acquaintances or loved ones, CienOne has got you covered. 
We have been offering this service for years and have a happy clientele that is constantly expanding because of the quality of service we provide. To know more about our services and pricing, contact us today and get everything you need.
Trusted Non-Emergency Medical Transport
You can reach our transport coordinators via phone, email, or live chat any day of the week! CienOne proudly provides non-emergency medical transportation across the nation. We offer bedside-to-bedside, state-to-state, and long-distance medical transport. Contact us today!
CienOne© | Long Distance Medical Transport