Managing chronic conditions requires a complex network of healthcare specialists. From professional healthcare providers to pharmacists and long distance patient transport services. Non emergency medical transportation and coordinating care have become critical components for managing chronic conditions for those who need them the most,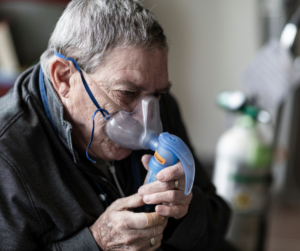 The advantages of hiring a long-distance medical transport service coupled with coordinated care have helped many people suffering from chronic conditions. Patients living with physical disabilities, limited mobility, bariatric conditions, and mental health symptoms benefit the most from taking advantage of coordinated care.
Let's keep reading while looking at coordinated care and medical transport and how they go hand-in-hand.
What is Coordinatated Care?
Coordinated care is a collaboration between expert healthcare services. It ensures confusion among patients, doctors, caregivers, and NEMT services. Further, it aids in treatment planning, adding a unified approach to ensure the patient's best interests get met and makes the journey to get what they need successful.
When transporting patients, many obstacles can hinder someone from getting to their medical appointments or picking up a prescription. Having coordinated care can overcome these obstacles like being restricted to a wheelchair and not being able to drive themselves.
In the end, when you have a plan laid out for you or your loved ones through a collaborative effort from a coordinated care specialist, the trip there and back gives you peace of mind and ensures patient safety.
What Are Non Emergency Medical Transport Services?
Hiring a long-distance medical transport service comes with coordinated care and aiding patients managing chronic conditions with limited mobility issues who need specialized medical equipment like oxygen and IV feeds. Non emergency medical transportation (NEMT) provides safe transportation to medical appointments and therapy sessions.
NEMT is a coordinated team of experts who map out the entire journey and think outside of the box to assist patients needing transportation solutions without interruptions and making them late for their scheduled medical appointments. It offers patients managing chronic conditions safer and more affordable options.
Additionally, long distance patient transport comes with NEMT services, making out-of-state medical appointments possible.
The Advantages of NEMT & Coordinated Care
The benefits of NEMT and coordinated care go far beyond the journey of medical transportation by combining a diverse plan of action centered around patient care. One of the most critical steps in medical transport is the planned trip to the medical appointments and getting the patient back home safely.
Below are the benefits of coordinated care and NEMT services:
Professional Medication and Appointment Services
Long distance ambulance transport costs can be limited when you have assistance helping you with administering medications and making your appointments during long distance patient transport. It ensures the fastest routes for appointments for managing chronic conditions and going to pharmacies to get prescriptions filled.
Combining NEMT and Coordination
Integrating non emergency medical transportation services and coordination care is a new way to streamline the process. This process allows healthcare services to provide specialized care, recommendations, and personalized care, ensuring that you or your loved ones receive the best care and NEMT services.
Makes Chronic Care Management Easier
Having coordinated care combined with medical transport services bridges the gap between patient and healthcare, making an innovative medium that is customizable for each patient. It allows the coordination of booking NEMT services, scheduling routes to therapy sessions, medical appointments, diagnostics testing, and more.
A Better Healthcare Road Trip
Adding coordinated care to NEMT simplifies managing chronic healthcare by providing a more effective and economical approach to medical transportation without any barriers. You get professional assistance, reassurance, comfort, and a better healthcare road trip with medically trained staff onboard.
The advantage of implementing NEMT with coordinated care is the efficiency and precision of the process. It streamlines accessible transportation solutions with advanced healthcare applications that give the patient more services and less wasted time on booking NEMT services with less than a stellar reputation.
Tips for Hiring a Long-Distance Medical Transport Service
When hiring a NEMT service for transporting you or your loved one long distance, you should always ensure the business is trustworthy and has a proven track record.
Here are some tips to use when hiring a NEMT service provider:
Make sure the company has certifications and medical experience
Ensure the driver has a clean criminal record and pass a background check
Google the company and read their online reviews
Ask the business if they conduct routine fleet inspections
Make sure the NEMT vehicles come stocked with medical supplies
Ensure the vehicle has wheelchair lifts and accessibility
Since integrating coordinating care with non emergency medical transportation services simplifies the process and improves the management of chronic conditions, it is the primary transportation solution for many.
Where Can I Get Coordination Care and NEMT Services?
CeinOne is a national NEMT and coordination service that caters to those living with chronic conditions. We provide specialized medical transportation and coordinated care for seniors and those with limited mobility. Our team of experts provides a better and easier way to get to your medical appointments and back.
Book an appointment with CienOne today to manage chronic conditions and get professional coordination care and expert medical transportation. Our booking agents will help you find the NEMT services in your local area and come with experience.