State to State Ambulance
CienOne is the leader in state to state ambulance services. We are dedicated to providing you or your loved one the excellent medical care they deserve. Our fully equipped medical fleet is capable of handling most medical emergencies in the rare case one presents itself during transport. Trust CienOne with your state to state ambulance needs.
When transporting yourself or a loved one long distances, you want to ensure you're in capable hands. With CienOne, you have a professional team of medical transport experts equipped with the necessary tools to make your trip safe and secure.
Our trusted medical staff is prepared to get you or your loved ones where they need to be.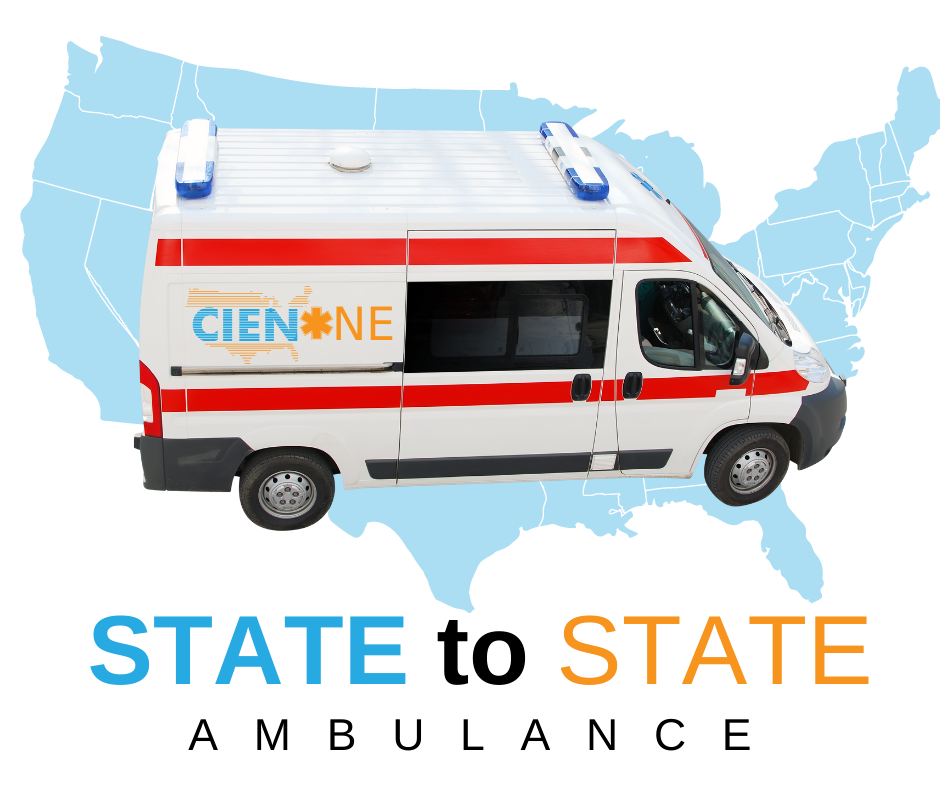 Frequently Asked Medical Transportation Questions
What is non-emergency medical transportation (NEMT)?
Non-emergency medical transportation (NEMT) is a vital service for those who are in need of transport from one facility to another but require medical attention and special care during the transport.  In a non-emergency situation, emergencies can still arise and its best to be prepared by having medical equipment on board.
Is it possible to get long-distance non-emergency medical transportation services?
If you are planning a trip outside the city with your close ones, it is possible to get NEMT services. Drivers and caretakers ensure that your patient is safe and feels comfortable throughout the journey.
Does insurance cover long distance medical transport?
Although it can differ from organization to organization, most insurance companies do not cover non-emergency medical transport.  To find out more, you should get in touch with your insurance provider.
CienOne is a top-tier, nationwide medical transport service provider. We offer an extensive lineup of interstate patient transportation services for various non-emergency situations. Our long-distance medical transport fleets are specially configured to provide the best comfort to bed-restricted patients who cannot walk or sit up for long periods.
Our nurses and patient care managers are licensed and trained to provide patients with the best care and comfort while on their trip. We also provide our patients with the accompaniment of trained medical personnel to attend to their medical needs in transit, ensuring that they arrive stable. Presently, our most common service is elderly transport.
The leader in long-distance bariatric transportation, CienOne provides outstanding patient care for our bariatric patients. Our rear doors open up 270 degrees to allow for a smooth and comfortable loading and unloading. We encourage family to accompany our bariatric patients as passengers, with plenty of room inside,
Trusted State to State Ambulance Services
CienOne is among the most trusted choices for state to state ambulance services, chat with a transport coordinator today. You can reach our transport coordinators via phone, email, or live chat any day of the week! Contact us today!
CienOne© | Long Distance Medical Transport